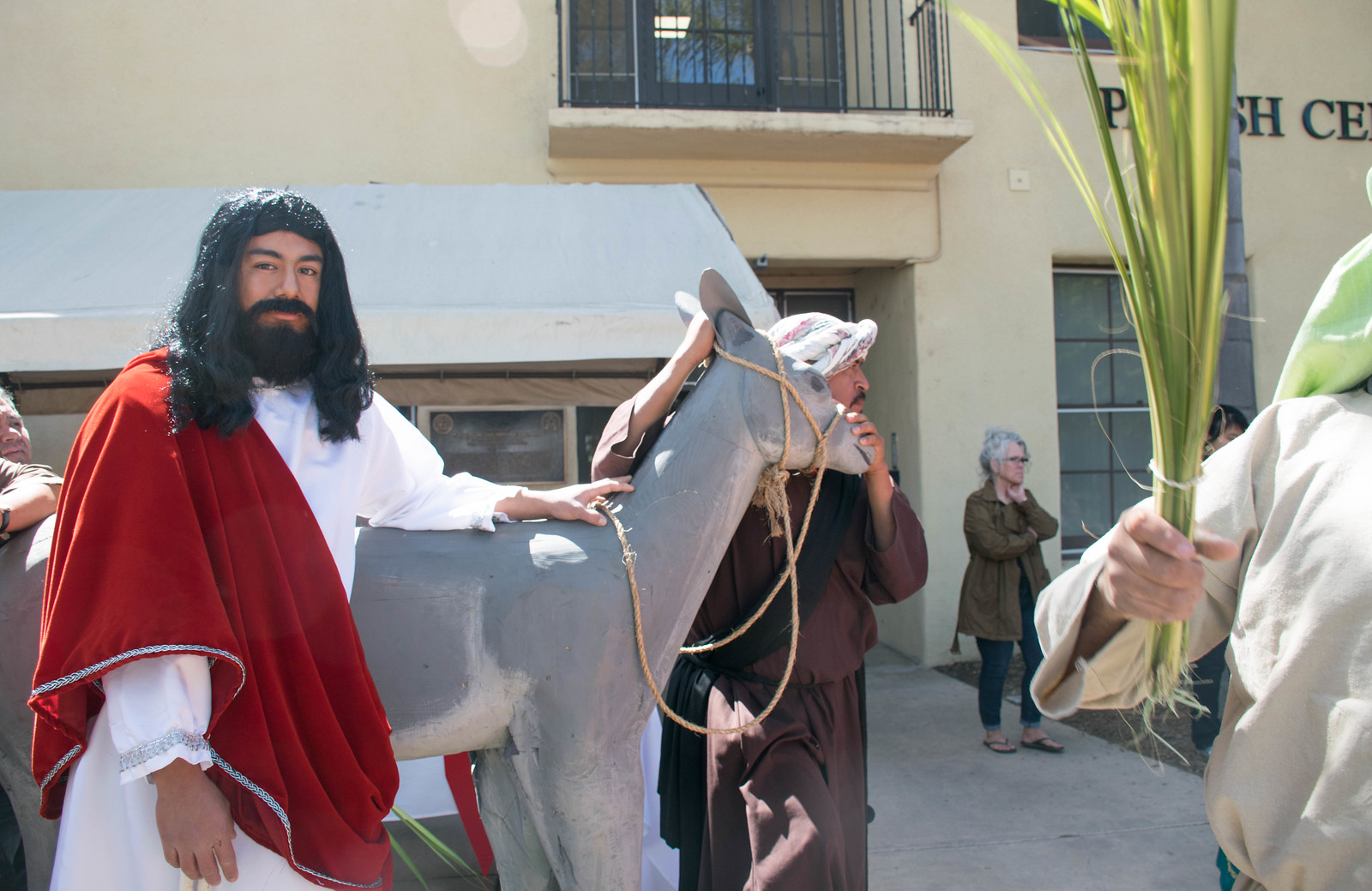 Mission San Luis Rey Parish
4070 Mission Avenue
Oceanside, CA 92057
PALM SUNDAY OF THE PASSION OF THE LORD
s
Mission Church ‐ 7:00 a.m. and [7:00 p.m. Español]
Serra Center ‐ 8:00 a.m., 10:00 a.m.
Parish Chapel ‐ 10: 15 a.m. (Overflow Mass)
Serra Center ‐ 12:15 p.m. Español (Note: There is a time change to this Spanish Mass)
St. Francis Hall ‐ 12:30 p.m. (Overflow Spanish Mass)
Serra Center ‐ 5:00 p.m.
During this week, the dramatic story of Jesus' death and resurrection is linked with the human stories of those preparing for Baptism in our parishes.
At today's liturgy, we'll listen to the proclamation of the passion and death of Jesus from the Gospel of Mark. Mark gives us a portrait of one who is truly a "Suffering Servant," first described in the Hebrew Scriptures by Isaiah—whose Servant poems we hear throughout the week, beginning today. In Mark's Gospel, the Lord spends himself in service to others. The cross he embraces is a powerful sign of his self-giving.  CLICK TO READ MORE.