Faith Formation (Catechetical Ministry or Religious Education) helps us learn and grow, developing a life-long relationship with Jesus Christ. Sacramental preparation is offered for children and adults. Mission San Luis Rey Parish and Mission San Luis Rey Retreat Center offer programs for all ages. Registration for children's RE is closed for the 2019-2020 school year. Click here for the latest news in our EDUCATION NEWS blog.
Faith Formation K- 8 Office Hours
CORONAVIRUS UPDATE: Our Religious Education offices are closed. Please call and leave a message on our phone and we will return your call from our homes as soon as possible.
First Communion Preparation
Parent Handbooks
Pre-K through 8th Calendars
Faith Formation Calendars
Sacramental Preparation for Children
Confirmation / Young Adults Calendars
RCIA (Adult Initiation)
Thinking about being baptized? Want to finish your sacraments? Called to look at the Catholic Faith? Been away a while? What's changed? Join us as men and women at all stages of their faith journey come together in a non-threatening and non-pressured atmosphere to learn more about the Catholic Church. Call Mary Dorso at 760-721-7200
Adult Bible Study
Bible Study programs are offered in English and Spanish during the year, often as preparation for Lent or Christmas. Please check our Parish Google Calendar and our Events page for upcoming dates.
Mission Retreat Center
Mission San Luis Rey offers retreats, programs, and events for families and adults. Click for the latest information on current offerings.
Meet Our Faith Formation Team
Bro. Javier "Tito" Garcia, OFM, MDiv
Director of Faith Formation
760-547-0712
Email
Bro. Javier "Tito" Garcia, OFM, MDiv
Director of Faith Formation
Bro. Javier "Tito" Garcia Marquez was born in San Juan de Los Lagos, Jalisco in Mexico. He is the 9th child of Teresa Marquez and Jose de Jesus Garcia, a farmworker. His parents are immigrants, originally from the highlands of the state of Jalisco. He had eighteen brothers and sisters (thirteen alive). Bro. Tito was educated in Mexico and the United States in both Catholic and public schools. He graduated from the Franciscan School of Theology, receiving a Masters of Divinity. He is happy to start working for Father Vince and all the people at this parish. He loves to makes greetings cards and donate them and loves to collect canceled postage stamps. Please remember him when you see them. Please stop and introduce to him so he can start knowing each one of you. He loves to watch movies, eat, and travel. He loves to visit old buildings and castles. Please keep him in your prayers.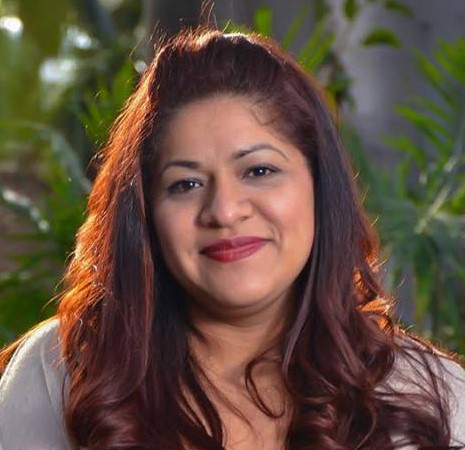 Sandra Dominguez
Administrative Assistant
760-547-0716
Email
Natalie Ibarra
Coordinator of Youth / Young Adult Ministry
(760) 547-0702
Email
Natalie Ibarra
Coordinator of Youth / Young Adult Ministry